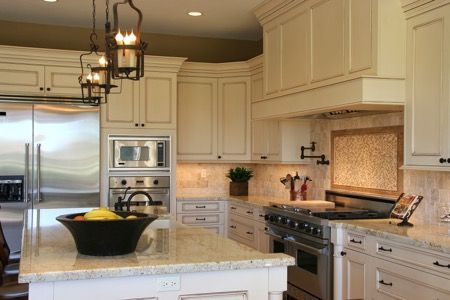 Custom Cabinetry Kitchen Contractors
Completely replacing your kitchen cabinets is ideal for those looking to give their kitchen a completely new look and feel. It's also for those that may have very old, outdated cabinetry that is in poor condition. Whatever the case may be, our kitchen remodelers offer quality custom cabinetry that will completely transform your kitchen. We are committed to quality craftsmanship so that your cabinetry will not only look beautiful but will last your family for many years to come.
We specialize in bringing your vision to life with inspired design and quality craftsmanship. By combining your ideas with our expertise, we will create a custom look that fits both your lifestyle and budget. Infiniti Kitchens has been creating unique designs to meet our client's custom cabinetry needs for years. From contemporary to traditional — or somewhere in between — we can help make your kitchen dreams become a reality. We also offer a wide selection of kitchen countertops.
Get our custom cabinetry service for residential and commercial customers in Northern Colorado including Fort Collins, Loveland, Greeley, Longmont, Thornton, and Cheyenne, WY.
Free In-Home Consultation
Looking to transform your kitchen with custom cabinetry? Contact us today for a no-obligation consultation and free estimate.